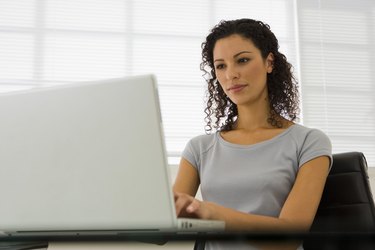 Although you cannot retrieve the same password for your SBC Global account if you forget it, you can reset it and create a new one by filling out a "Lost Password" form. This form requires you to enter your account information as well as to answer security questions you created during your initial account setup. To protect your personal information, keep your password in a safe place and do not share it.
Step 1
Open your browser and visit att.net. (There is a link in the References section.) Click the "Sign in" button on the right side.
Step 2
Click the "Forgot your password? Click here for help" link.
Step 3
Type in your user name and click the "Select domain" tab. Click your domain, then click "Go To Step 2" to proceed.
Step 4
Enter your AT&T member ID and click "Next." The member ID is different than your email address and is used to log in to your AT&T account.
Step 5
Type the answers to your security questions, then click "Next."
Step 6
Type in a new password, and re-enter the password to confirm it. Click "Finish," then "Continue" to close the screen.