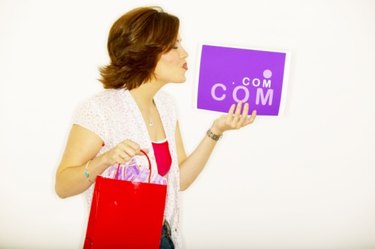 Domain masking is often utilized in instances where it is not economically feasible to pay for domain hosting. Domain masking works by displaying a desired URL for a website in the browser's navigation bar in place of the actual URL being used. For instance, after typing "sample.com" users can be sent to the actual URL of "sample.free.com." However, with domain masking enabled, "sample.com" remains displayed in the navigation bar in place of the actual URL of "sample.free.com". cPanel can be used to enable and configure domain masking as many of the more popular domain hosting and registration services utilize cPanel to manage their hosted and registered domains.
Step 1
Log into the cPanel manager using the credentials provided by the company that registered the domain. Once logged in, look for the "Domain" or "Account" manager to access the needed domain options.
Step 2
Click the option listed for "Forward" and then click "Forward Domain." The forwarding information currently being used should be displayed.
Step 3
Click the link labeled "Advanced Options" to configure the masking options.
Step 4
Select the option to "Forward with Masking" to prevent the URL visitors to the site are being sent to from being displayed in the browser's navigation bar. Click "OK" to save the changes.
Things You'll Need
Registered domain name

cPanel access
Tip
While a large number of companies use cPanel, not all of them have enabled user access to the Forwarding and Masking options menu. Contact the particular service provider if these menus are unavailable.