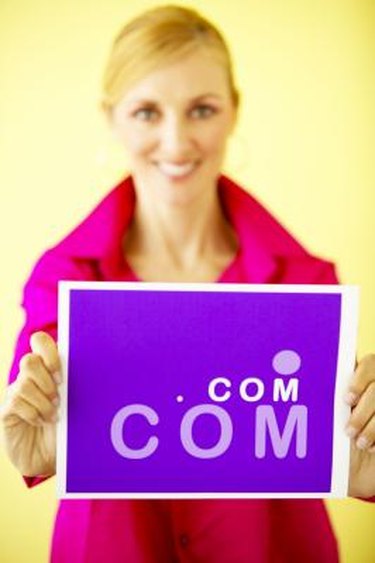 After purchasing a domain, or web address, you will need to access the domain to set up the design of the website, add files to your server, forward the domain or park it on another server. There are two ways to purchase a domain, with or without a hosting account. If you registered the domain with a hosting account, the hosting company will provide a separate location to access just the domain. If you registered the domain and purchased a hosting account with two different companies, you need to log into the domain management area of your domain registrar.
Step 1
Sign into your account with the company that you registered your domain with. Some domain registration companies are GoDaddy, Yahoo and BuyDomains. After you purchased your domain, you received an email with the login details to your account.
Step 2
Click on the link for "Domains" or "Domain Management."
Step 3
Click on the domain you want to access. If you have several on the same account, all of them will be shown. A toolbar or a list of links for all of the tools and things you can do with the domain (redirect, forward, set the nameservers, etc.) will be listed there. Click on the right link or icon for what you want to do with the domain.