You can't delete your email account without closing the entire AOL account, which means losing access to all AOL services, including AIM instant messenger. Furthermore, your emails and address book are deleted permanently after 90 days; you can't recover the account after 90 days. You can reactivate AOL and get the address book back if you log in using your AOL username and password.
Step 1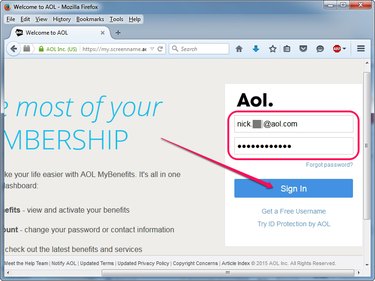 Open the My Account page on AOL, type your username and password into the two fields and click Sign In to log in to your account.
Type the answer to the security question and click Continue to access the My Account page.
Step 2
Click the Manage My Subscriptions link in the Service Options section of the My Account page. Free accounts can be closed from the My Subscriptions page.
Step 3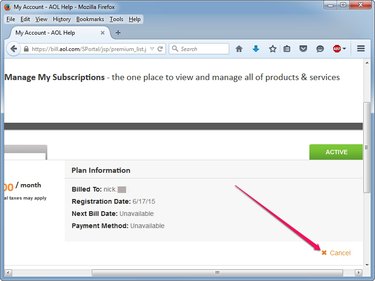 Click the Cancel link to cancel your AOL account.
Step 4
Select a reason for cancelling the AOL account from the Please Select Your Reason... drop-down box.
Click the Cancel AOL button if you are certain you want to delete the account. The account is deactivated immediately. To abort, click the Keep My Plan link.