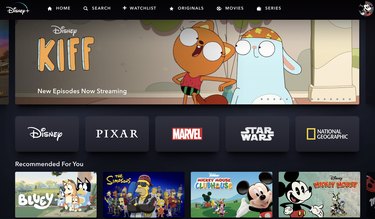 Disney+ is loaded with original and classic movies and shows for kids and grown-ups of all ages, but if it's time for you to say goodbye, canceling your account is quick and easy.
Whatever your reason for canceling your Disney+ account, the good news is, your absence is only permanent until it's not. In other words, you can always reactivate your account if you choose to down the road (or once a big movie like "The Little Mermaid" remake hits the streamer).
Go to your the Disney+ website or app.
Tap the profile of the owner of the account in the top-right corner of the page.
Tap Account.
Scroll to the bottom of the page and select Delete Account.
Tap continue after reading about what to know before deleting your account. (Like, if you have a Bundle subscription, you'll need to cancel the bundle before deleting your Disney+ account, but deleting your account won't also delete your ESPN+ or Hulu accounts.)
You'll receive a 6-digit code to your email, which you'll need to enter.
A prompt will ask if you're sure you want to cancel. If you choose to leave, it'll tell you how many more days your subscription will remain active.
That's it. You're officially done with Disney+.