The first time you purchase an item on Amazon, the website prompts you to enter a delivery address. This address then becomes the default shipping destination for items purchased through your account. Use the Manage Address Book section of the Your Account page to change your delivery address.
Step 1
Sign in to Amazon and then hover your mouse over the Your Account button on the main menu and select Your Account.
Step 2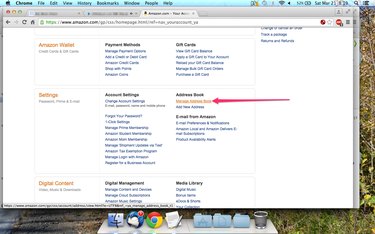 Scroll down and click the Manage Address Book link in the Settings section.
Step 3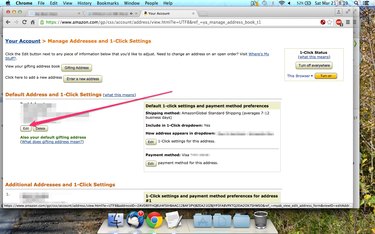 Click the Edit button located beneath your default delivery address.
Step 4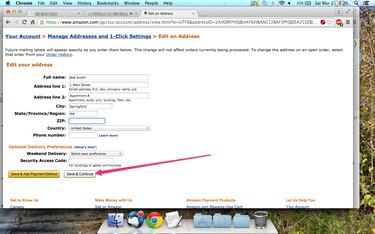 Change the address information in the provided fields and then click the Save & Continue button.