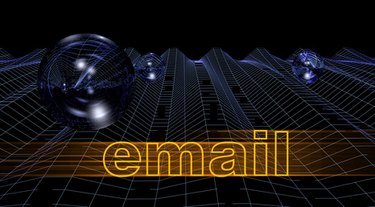 While many PC users choose to keep and maintain the same email address without ever changing, some may find it necessary to delete or close their account because they want a new email address or are tired of getting so much spam at their current address. Many email providers, including MSN Hotmail, make this process easy.
Step 1
Log in to MSN Hotmail by going to http://www.hotmail.com and entering your email address and password when prompted. Click "Sign in."
Step 2
Back up any emails and contacts you want to keep. Once you close your account, everything stored in it will be deleted including stored messages and contacts.
Step 3
Click the "Help" link located at the top of the page. Type "Close Account" into the keyword section of the Help page, hit the "Enter" key then click the link that appears for closing the account. This will take you to the page where you can close your account.
Step 4
Click the "Close Account" button. Click "Yes" if asked if you want to delete the account. Your MSN email address has been deleted, and all incoming e-mail will be returned to sender.