You can forward your Rediffmail messages to your Gmail inbox. This might be helpful if you spend more time checking your Gmail than your Rediffmail account. The setup process is incredibly simple and requires you take action only in your Rediffmail account for the forwarding to begin. Once set up, you will receive your Rediffmail emails at your Gmail address.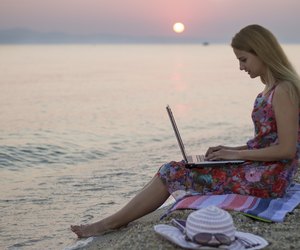 credit: Viktorcvetkovic/iStock/Getty Images
Step
Sign into your Rediffmail account and go to the "My Settings" section.
Step
Click the "Auto Forward" or "Forward Your Emails" link. The difference in the link title depends on if you are using the classic view or standard view.
Step
Type your full Gmail address in the text field box below the "Enter the email address to which you would like your Rediffmail forwarded" label.
Step
Select if you would like to retain a copy of the email on the Rediffmail servers or have the emails deleted after forwarding.
Step
Click the "Start Forwarding My Emails" button. Your Rediffmail messages will now start showing up in your Gmail inbox.