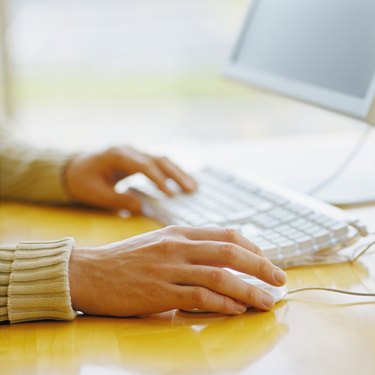 Remote desktop allows you to connect from your computer to a different computer in a different location. You can connect from home to your computer at work, and have access to programs, files and network resources located on the work computer. Although Microsoft has made this process relatively easy, there are some conditions that must be met for the Remote Desktop to work properly. The computer must be turned on, it must have internet access, Remote Desktop must be enabled, and you must have permission to connect. You may have to obtain this permission from your network administrator.
Step 1
Click the "Start" button. Click "Run." In the Open box type "mstsc.exe." This will start the Remote Desktop.
Step 2
Enter the IP address of the computer to which you want to connect. If you do not know the IP address of the computer, then go to the Resources section of this article, and click on the 'What is My IP Address" link.
Step 3
Select "Options." Click on the "Local Resources" tab.
Step 4
Check the "Disk Drives" checkbox and log on.
Step 5
Click the "Start" button. Select "All Programs," "Accessories," and then "Windows Explorer." This opens "Windows Explorer." You will notice that new drives have appeared. These are the drives of the computer you have connected to.
Step 6
Drag and drop files from your local computer to the drives on the connected computer. This will accommodate any size files.
Tip
Remote Desktop is disabled in Windows Vista and Windows 7 operating systems. To activate Remote Desktop perform the following steps:
Click the "Start" button. Right-click "Computer." Select "Properties" from the drop-down menu. Select "Remote settings." Click the "Remote" tab. Click the "Allow connections from computers running any version of Remote Desktop (less secure)" radio button if you are connecting to a Windows XP or Windows 2000 computer. If you are connecting to another Vista or Windows 7 computer, then select the bottom radio button. Click the "OK" button.
Warning
Remote Desktop is not included in the Home editions of Microsoft operating systems.
This process requires an understanding of what Remote Desktop is and how to log on to it.
This article is for a Windows XP computer connecting to a Windows XP computer. If you are using an earlier Windows OS or Windows NT/2000, then you will have to install the client utility that came with the Windows XP CD-ROM.