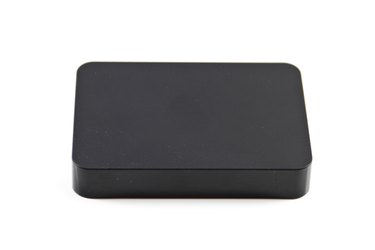 Several DVRs support the option of adding an external drive to expand recording capacity. Of the major providers, only DISH Network lets you actively control moving files back and forth between the DVR and the external drive. With other providers, you cannot control where recordings are stored.
DISH Network
Step 1
Confirm that your DVR supports external hard drives. As of May 2014, the 612, 622, 722, 722k and 922 models supported them, as did the Hopper.
Step 2
Connect your external hard drive to a power supply, then connect it to the DVR via USB cable. Read any warnings that appear on screen; in particular, you may see a warning that your drive will be wiped clean before you start using it.
Step 3
Contact DISH Network to activate the external drive. A fee may apply.
Step 4
Access your drive on the DVR by selecting "MENU", "MultiMedia" and "My Media" then either "Recordings Transfer" or "External Hard Drive." (Which appears depends on your model.) Select "Send to Device," then select the recording or recordings you want to transfer, then finally select "To Archive."
Things You'll Need
USB cable (DISH Network)

eSATA cable (Comcast/TiVo)
Tip
Comcast lets you connect an ordinary external hard drive to the DVR using the eSATA port. However, it does not let you transfer recordings back and forth. Instead the DVR automatically records shows on either the DVR drive or the external drive, depending on which has the most space.
If you have a TiVo series 3, HD, Premiere or Raomio model, you can purchase the Western Digital My Book AV DVR Expander, a specially configured external drive. You cannot use an ordinary external hard drive with TiVo. The DVR Expander connects only via eSATA, even if you have USB drives available. As with Comcast, you cannot choose to transfer files between the drives: The TiVo effectively treats the two drives as one large recording space.
Warning
Some guides may advise you on how to transfer files from a DVR to a computer when such a service is not offered or advertised by the DVR provider. In most cases such guides are talking about techniques which breach copyright and could theoretically lead to legal problems.
If you use an external hard drive with a DVR, you will usually not be able to remove the drive and connect it to another device without suffering temporary or permanent loss of data.
You won't always be able to use the full capacity on your external drive. Check with your DVR provider for specific restrictions.