How to Uninstall Your Web Browser. If you have been researching your Web browser and you think there could be a better option for you, you may want to uninstall your present Web browser to make the switch. Uninstalling your Web browser is easy, and frees up available disk space so you can install a browser that better matches your browsing requirements.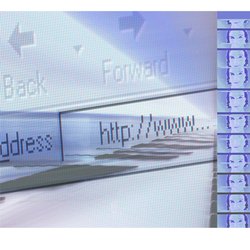 credit: Hemera Technologies/AbleStock.com/Getty Images
Find a New Web Browser
Step
Decide why your current Web browser isn't meeting your requirements. You can often change the look of your Web browser and increase functionality by manipulating the security features and accessibility options.
Step
Visit the Web site of the browser you'd like to try. Look for the 'Download Now' button or link. System requirements are usually posted near this link.
Step
Check that your system is compatible with the new version of the Web browser of your choice. To do this, click on the 'Start' button and then click on the 'My Computer' link.
Step
Click on the 'View System' link.
Step
Click on the General tab to view your system components and verify its compatibility with your new Web browser.
Uninstall Your Old Web Browser
Step
Open your PC's Start menu.
Step
Select 'Settings' and click on 'Control Panel.'
Step
Double-click the 'Add/Remove Programs' icon.
Step
Browse through the dialog box and select 'Install/Uninstall.'
Step
Find the Web browser that you wish to uninstall. Select it by clicking it once with your mouse.
Step
Click the 'Add/Remove' button to continue with the process.
Step
Begin uninstalling your program by clicking 'Yes' or 'Next.' Your computer will continue the uninstallation process.