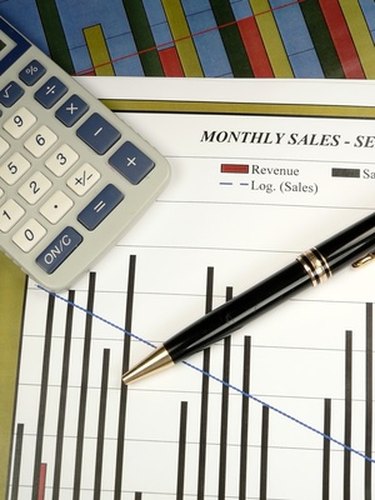 Investopedia, a Forbes digital company, heralds Excel as an invaluable tool for portfolio managers, traders and accountants. The digital magazine proclaims that Excel has created incredible efficiencies in the finance and accounting industries. Excel is widely-used by many businesses to manage, track and analyze company data. Because Excel is so widely used in business, many individuals are familiar with Excel and therefore use Excel to track and manage personal finances.
History
In 1985, Microsoft introduced Excel, a spreadsheet that used a graphical interface, for use on the Apple Mac. In 1987, Microsoft launched its first Windows operating system and released Excel as the new system's only spreadsheet application—giving users more presentation options and the ability to customize spreadsheets. Microsoft added visual basic for applications to Excel In 1993 to give users automation functionality; and in 2006, Microsoft released Excel 2007 which according to Computer World, included the biggest change Microsoft has ever made to the application's appearance.
Significance
In 1987, Excel pushed Lotus 1-2-3 from its throne as market leader and Excel has dominated the spreadsheet market thus far. As of 2010 Excel is the most widely used spreadsheet on the market, offering users a power-house of organization, computation and analysis tools. In the preface of his book "The Principles of Finance with Excel," Simon Benninga states that Excel is the premier business computation tool.
Function
Some of the uses of Excel include calculator, graphical presentation tool and financial analysis tool. Use Excel to compute simple math problems such as adding or counting amounts in cells or to analyze large databases and present summary reports. With no programming efforts or skills, you may use Excel to create dashboards that display comparisons such as performance metrics and sales trends. Excel allows users create user-defined formula and function combinations to summarize data from Excel spreadsheets or query databases created by other tools such as SQL, or Access.
Features
One of Excel's most powerful features is customization. With a few clicks of a combination of icons, you may create charts, graphs, pivot tables, what-if scenarios and a combination of other reporting and presentation tools to present polished reports. You may perform financial calculations such as future values, interest payments, and security yields; or you may perform statistical calculations including averages, growth and geometric means. The application includes a plethora of predefined functions from every perspective—financial, logical, reference, text, math, engineering, and statistical.
Warning
Be sure to spot check formulas and calculations in your Excel reports the old fashion way—with pencil and paper. A formula entered incorrectly will yield incorrect information. Also, Excel has some known issues and spreadsheet pundits have long criticized Excel's computation accuracy. There are those who argue that Excel should not be used for statistical operations. For example, Eva Goldwater of the University of Massachusetts concluded that Excel is a poor choice for statistical analysis because of inconsistent handling of missing values, lack of flexibility in analysis, poor arrangement of output, and no record of steps used to generate results.