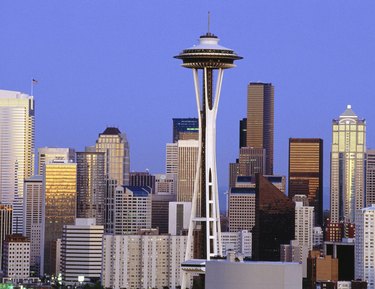 There are many types of towers. Towers for cell phone, radio and TV transmission are some of the technical towers. Industrial towers fill the skylines around big industries, in contrast to the towers for aesthetic and viewing purposes. Towers can serve a great working purpose or none at all.
CN Tower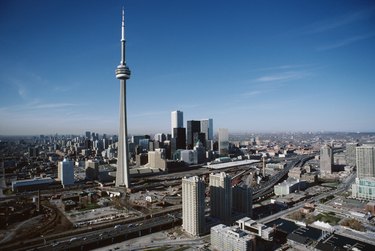 In downtown Toronto, the CN Tower is the most recognized icon in Canada, with its renowned glass floor walk. The tower transmits communication and was built from 1973 to 1976 by the Canadian National Railway For more than 30 years it was the tallest structure in the world until the Burj Dubai was built.
Eiffel Tower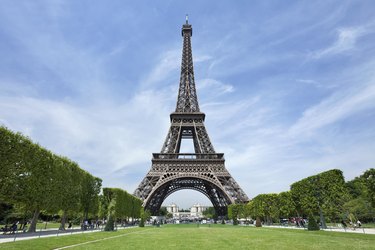 The Eiffel Tower was the tallest structure in the world, until the Chrysler building was built in 1930. It was built for the 1889 World's Fair and was only supposed to be a temporary structure until the end of the exhibition. It was built for aesthetics, housing nothing, and has become the icon of Paris.
Wind Turbine Towers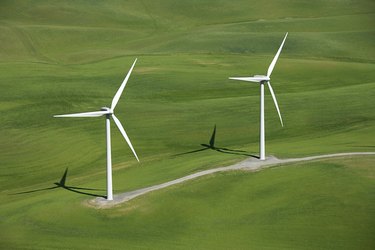 Wind turbine towers look like giant three-finned fans on a long stick rising up high from the ground or out of the ocean. They are called towers because of their height, which is an important part of their functioning, because wind speed increases dramatically with height. They turn in the wind and are hooked up to generate electricity. These tall structures look more like a pinwheel than a tower, but that is what they are called.
Cooling Towers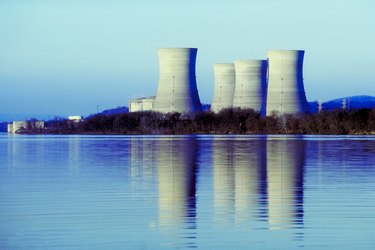 The best-known cooling towers are the ones that are huge and hourglass-shaped constructions commonly rising out of power stations. They look like smokestacks, only wider and curvier. They come in small sizes too, often not resembling a tower at all.
Cell Phone Towers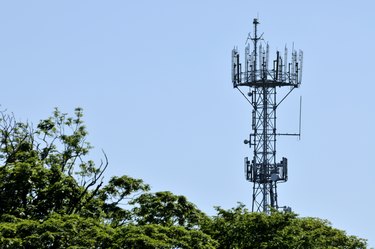 Four types of cell phone towers stretch to the sky across the country.The lattice, monopole, guyed and stealth towers are erected in areas best suited for their type. They all do the same thing, transmit the cell phone calls that come in and go out from all over their areas.
Travel Tower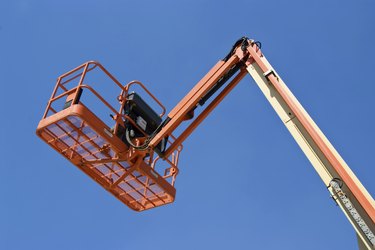 A travel tower is a portable tower that allows workers to work safely at great heights. This type of mechanical lifting system for people is similar to a cherry picker and used for very much the same type of work. It brings workers to heights that are too tall for ladders and is a safer and quicker way to bring the workers to their work area. Many types of travel towers are offered for the different heights needed to be reached on jobs.