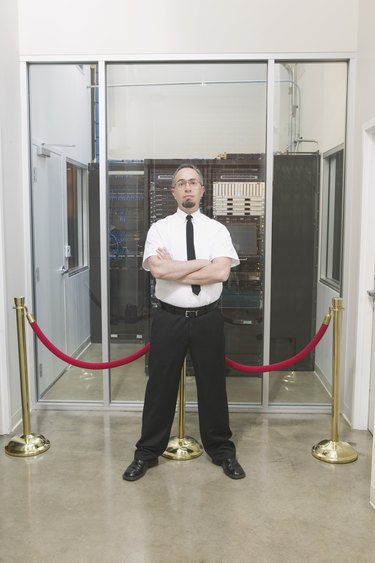 Windows allows computers to interact on a network, signing onto a domain to interface for work and other purposes. These computers use the netlogon service to log into the domain. The service runs, providing security for the link made between the individual computer and the network. It handles permissions and login requests from the network as well. Without the netlogon service, the computer cannot operate on the network.
Stopping the Service
You can stop the netlogon service manually by entering the Task Manager. Server administrators can stop the service using the Net Stop or Net Pause commands. Errors can also stop the netlogon service, including errors in Windows programs that prevent the netlogon service from operating with wireless Internet. Registry errors also interfere with netlogon services.
Affected Processes
Stopping netlogon will prevent you from running a network computer, because you cannot log onto the network. You cannot use the Internet or other programs linked to the network. Programs in need of permission from the server, including those using documents shared with others in the network, will not have permission to run. Expect to see a message stating that the computer failed to log onto the server.
Restarting the Service
Errors causing the netlogon failure must be solved before the service can run again. Server administrators can restart or un-pause with the Net Stop or Net Pause commands. Individuals can manually restart by logging onto the server. Restarting the computer will also start netlogon.
Other Considerations
Consult your server administrator about specific problems with your service. There may be a problem with the server that is preventing you from accessing the netlogon service.