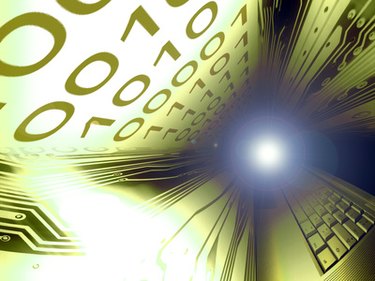 You've seen it on your PC's Task Manager menu and in Windows Explorer, but what exactly is "winword"?
Nickname
Before the introduction of the Windows operating system, Microsoft developed its word processing program, Word, for several other operating systems, including Atari, DOS, Mac and XENIX. In 1989, Microsoft introduced Word for Windows, or Winword for short.
Key Player in Word
Microsoft also uses "winword" in its filing naming for Word. It is used as the executable file for Word called winword.exe. In 2009, Microsoft used the term again for its Word 2003 hot-fix package called winword.msp. The downloadable package was intended to fix several problems, including printing errors and formatting issues.
Disguise
Some "winword" named files can actually be damaging to a computer. Malicious software, or malware, that are downloaded unknowingly by a user could hinder a computer's performance. Where the "winword" file resides in a computer determines whether it is malware or a legitimate file.