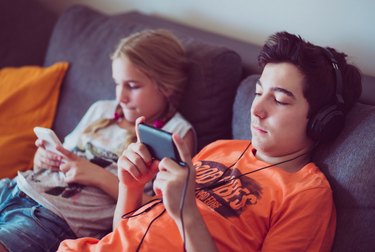 Apple's iOS 12 update will be rolling out later this month, and a new feature called Screen Time will help parents manage their kids' usage (as well as their own). So, if you don't trust your kids to be honest about how much time they spent on Instagram, you'll be able to see for yourself.
Screen Time creates detailed daily and weekly activity reports that show how much time is spent within each category of apps (social media, games, entertainment, etc.).
The feature can also breaks down the time spent within each specific app.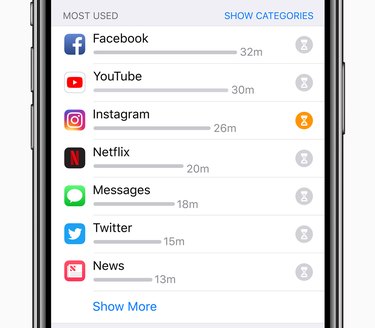 The App Limits feature lets you set a specific amount of time you or your kids can use an app, and a notification pops up with the time's about to be up.
Screen Time also gives you the ability to schedule a block of time to limit when your child's iOS device can't be used, like during homework or at bedtime. During Downtime, notifications from apps won't be displayed, and a badge will appear on apps to indicate they're off limits. You can specify which apps you want to always be available, like Phone or Books.
Since your kids probably won't be super thrilled about handing over their phones, you can access their activity reports from your own device. And you can set Screen Time settings remotely within a Family Sharing group or directly on a child's device.