If you have kids with peanut allergies, you know how scary it can be eating in restaurants—or really any place where you aren't in control of the ingredients. Even if your kids don't have allergies, you're probably well aware of the dangers of peanuts for those that do.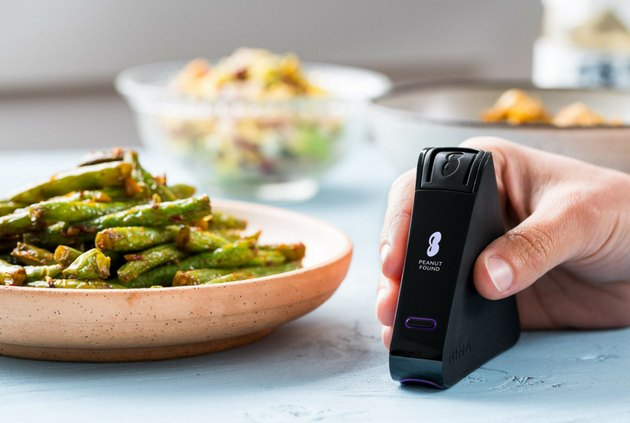 The Nima Peanut Sensor is a tech tool designed to test if food is safe for someone with peanut allergies to consume. The handheld device connects via Bluetooth to tell you if food contains peanuts. According to the company, each one of their capsules has the power of an entire chemistry lab.
The process is simple. First, place a tiny amount of food into a Nima test capsule, then enter the capsule into the sensor and press the start button. After a few minutes, either a smiley face or a peanut will appear. Smiley means you're good to go, peanut means the food contains peanuts.
Watch this video for more information on how the device works:
The Nima is currently available for preorders. For $289, you'll receive the device along with 12 test capsules. Each test requires a new capsule. Click here to reserve one now.