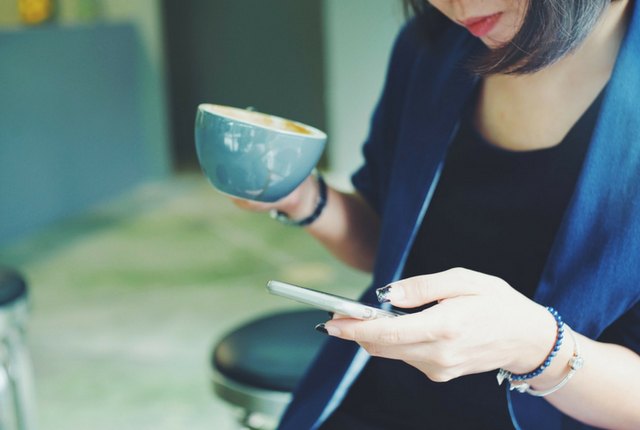 Your time spent scrolling through Facebook and Instagram is about to get easier to manage. The social media platforms announced a new activity dashboard that lets you set limits and sends reminders when you've exceeded your screen time for the day (or when your kids have exceeded their limits).
To access the new tools, go to the settings page on both apps. On Instagram, tap "Your Activity," and on Facebook, tap "Your Time on Facebook." A dashboard found at the top will show your average time for that app on the device you're using. You can tap any bar to see how much time you've spent on the app already that day.
You can also set a daily reminder to receive an alert when you've reached your time limit for the day. To temporarily mute your notifications, tap "Notification Settings."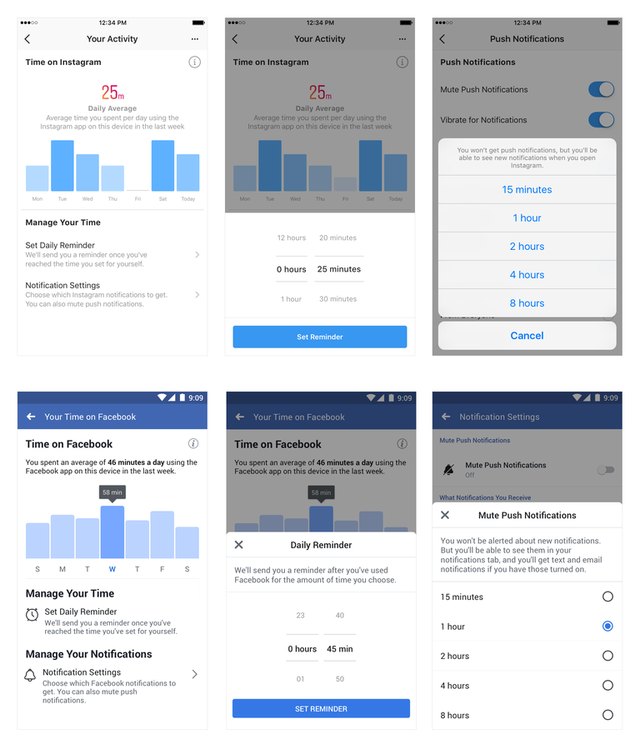 The new features will roll out globally in the next couple of weeks for most users, while 1 percent of users will have to wait for the tools, as they're being used for comparative testing with the main group, according to Facebook.