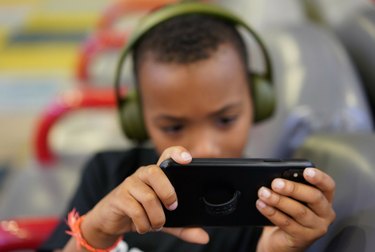 Whether you like it or not, your kids are watching YouTube. Now there's finally a way to monitor exactly how much they're watching.
YouTube has introduced a new feature for iOS and Android devices that allows you to track how much time your kids are spending watching videos on the platform. Of course, the feature also works for yourself if you need some help cutting back.
As stated in a blogpost, the search engine giant wants to help people better understand their tech usage and to have the tools to disconnect when needed.
"Our goal is to provide a better understanding of time spent on YouTube, so you can make informed decisions about how you want YouTube to best fit into your life," the company explained.
To monitor viewing activity, you'll need access to your child's account. Go to the account menu where you'll be able to see how long your kid has watched today, yesterday, over the past seven days, as well as a daily average.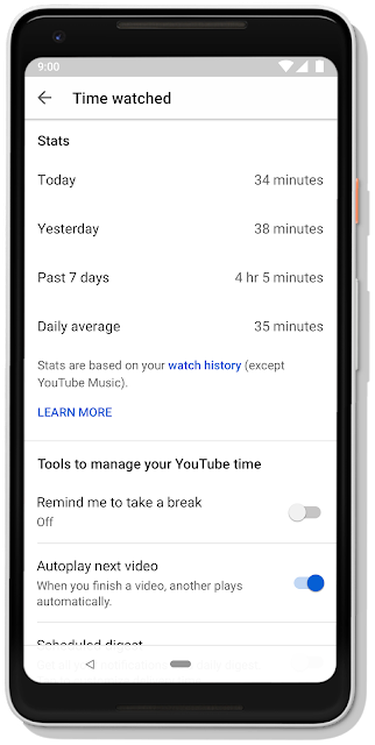 If your child is watching more than allowed, you can set reminders to take a break. Go to settings and choose how much time is right, and when your child has reached that limit, a reminder will pop up on the screen.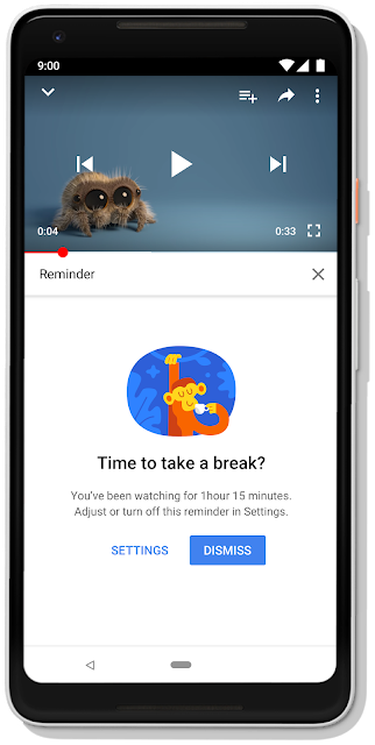 You can play around with more controls in settings. This new feature should give you more control and hopefully allow the app to do a little of the dirty work for you (aka tell your kid it's time to put the phone down).