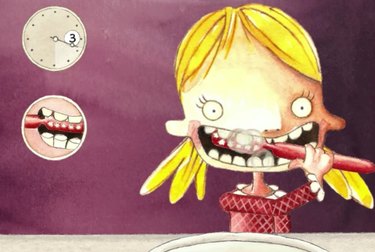 Getting your kids to properly brush their teeth can be challenging and annoying—both for you and for them. If you could use some assistance in getting your kids to actually scrub plaque off their teeth, the MyTeeth app might be the hero you never knew you needed.
MyTeeth uses fun characters to teach your kids the right way to brush for their age. The app offers four different brushing techniques: simple brushing, circular, red-to-white, and bass method. Kids can choose a right or left handed toothbrush buddy, and they can pick a song they want to hear while brushing.
The app also has a guide for parents that includes current medical information, a description of the brushing methods, and lots of useful tips to help your kids be the best brushers they can be.
Download MyTeeth for $1.99 on iOS.