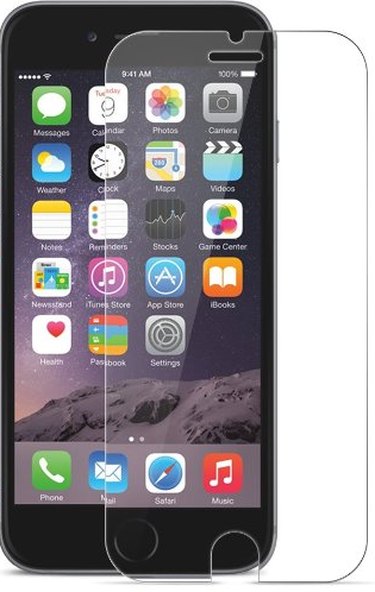 Screen protectors are pieces of thin plastic film that adhere to the screens of your phones, tablet computers, laptops, portable gaming systems and any other small-screened devices. Although they protect the screen from scratches and other damage, the adhesive side can trap lint and hair against the screen, making for distracting eyesores. Just because your screen protector has dirt on it doesn't mean it should be replaced, though -- simply cleaning it fixes the problem.
Step 1
Peel the screen protector off of your device.
Step 2
Wash your hands in soapy water. Use simple hand soap -- nothing with harsh chemicals such as chlorine or bleach.
Step 3
Run the screen protector under water to rinse off the sticky side.
Step 4
Wash the sticky side of the screen protector gently with soapy water. Rinse and repeat -- it may take several tries to clean off all the dirt and smudges. Give the screen protector a final rinse.
Step 5
Hold the screen protector in front of a fan in a lint- and dust-free room to dry it off .