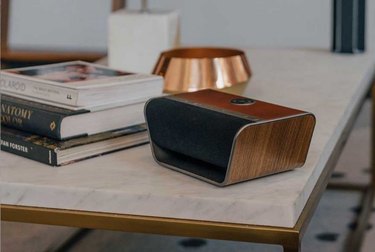 Cavalier just can't stop making attractive speakers, and it's hard to be mad about that. The company's latest speaker is called The Air, and it has every feature you can ever expect out of a speaker.
Designed by a ridiculously talented team of musicians and engineers, The Air comes blends classic craftsmanship with modern technology. It comes equipped with a 20W stereo speaker system with two active drivers and a large passive radiator, Alexa integration, an LED clock display, dual charging, and Qi wireless charging. That's right, just place your phone on top of the speaker, and it'll charge—and it even works with most cases.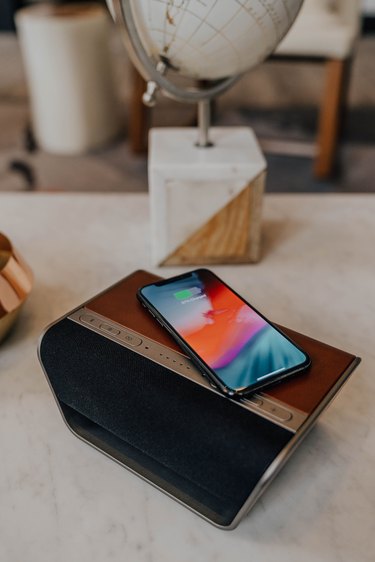 In addition to Wi-Fi for Alexa support, the speaker also has streaming with voice control for Pandora, Spotify, iHeartRadio, Amazon Prime Music streaming services, and more.
Choose from custom wake tones if you want to use the speaker as an alarm. You can also create a custom alarm schedule via Cavalier's app.
The Air is available to buy from Amazon for $250.