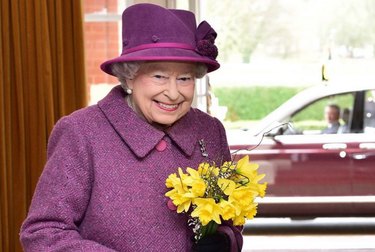 Calling all social media experts—Queen Elizabeth is hiring a social media manager, and you can apply online.
Her Royal Highness got a taste of what it's like to post to Instagram back in March during a visit to the new Smith Centre in the Science Museum. Unsurprisingly, the post garnered much attention, and now the Royal Family seems to recognize the importance of a solid social media presence for Her Majesty.
That's where you come in. The Royal Household posted a job listing to LinkedIn searching for a Digital Communications Officer who will find "new ways to maintain The Queen's presence in the public eye and on the world stage."
While engaging the public with the work of The Royal Family, "your challenge will be to manage and oversee the daily news flow on digital and social networking platforms, as well as play a key part in some of the digital projects."
This means you'll get to work closely with the Queen (or at least her people) and the rest of her offspring. You might cover a state visit, award ceremony, or Royal engagement, while ensuring the Queen's "digital channels consistently spark interest and reach a range of audiences."
Requirements for the job include a college degree; previous experience of managing websites and delivering successful digital communications and projects (preferably in a high profile environment); excellent writing, photography, and communication skills; and the ability to deliver in a fast-paced and deadline driven environment.
The job pays around $38,000, depending on experience. But there's also a "comprehensive benefits package, including a 15% employer contribution pension scheme (after 6 months), 33 days annual leave, including bank holidays, free lunch and access to training and development to support your continuous professional development." Plus, you'll work for the Queen. So there's that.
Click here to submit your resume on LinkedIn