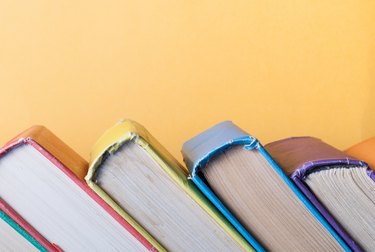 College itself is expensive, but the cost of college textbooks is ridiculous. Instead of spending an insane amount of money on a new textbook you'll likely never use again once your class is over, consider using Chegg Books, an online platform for buying and selling college textbooks.
To save money on your textbooks using Chegg, you have two options. You can either rent books, to be returned at the end of the semester, or buy them at a discounted price. If you decide you want to keep your rentals, you can always purchase them. Shipping is free if you spend over $50.
The company offers 21-day risk free returns just in case you drop or switch a class. And once you're done with your books, simply box them up and ship them back to Chegg using a prepaid shipping label,.
Just an FYI, you're allowed to highlight your books, but the company asks that you don't write in them since other students will be using them after you.
Chegg also offers study programs, tutors, test prep, a smart proofreader that checks for plagiarism, math solver, scholarship information, and an internship locator.