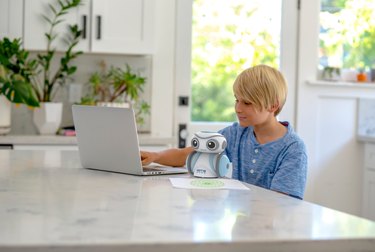 Meet Artie 3000. He's a cutie little robot that draws pictures like a pro. Kids design the code and Artie 3000 draws the pictures.
Designed by Educational Insights for kids ages 7 and up, Artie 3000 offers pre-programmed codes for shapes, games, and art. Kids can also choose to code from scratch—whether they're beginners or have lots of coding experience.
For kids just starting out, they'll learn the basics with an introduction to critical coding skills, and the advance coders will continue their coding language learning through various activities.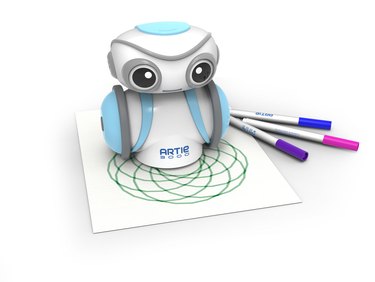 Choose from six different ways to control Artie 3000, including Remote Control, Point and Click, Blockly, Snap!, Python, and Javascript. He comes with four washable markers, instruction cards, and activity cards.