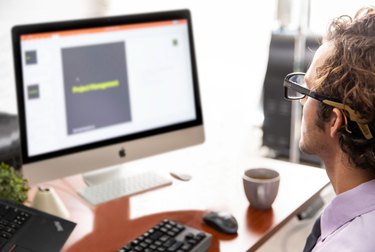 A brand new pair of smart glasses is taking the concept of being hands-free to a whole new, super tech-y level.
GWD, a company that creates hands-free interactions with everyday devices to help improve productivity, just launched a Kickstarter for smart glasses that allow you to interact with computers, tablets, and smartphones by simply blinking your eyes and moving your head.
Blink-detection and gyroscope technologies let you use all of your devices simultaneously. You can open apps, documents, recipes, texts, etc. without even touching a screen.
The glasses have a 10 hour battery life and can stray as far as 30 feet away from your Bluetooth-enabled device. They work with Windows, Mac OS and Android, and they only need to charge for one hour.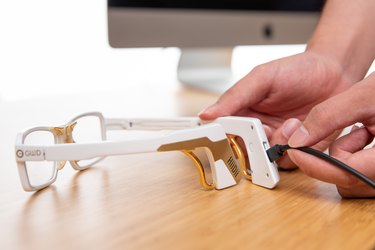 The glasses work well for people who constantly need (or want) to stay connected to their devices, but they're especially helpful for people with disabilities.
Through the Kickstarter campaign, you can buy frame-only glasses for $80 and frames with lenses for $100. If you wait until the campaign ends, frames will retail for $189 and frames with lenses will be $259.