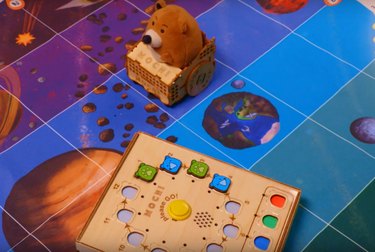 Mochi is a robot bear who teaches kids how to code without a screen, and instead uses hands-on, creative play.
Designed for kids ages 3 to 6, Mochi encourages computational thinking mixed with experience, and it's all done with real-life supplies.
Inside the kit you'll find a story map, story book, programming board, coding blocks, Mochi Bear, and Mochi robot. Kids can create algorithms and write programs using the coding blocks, and Mochi will execute what they've created.
Here's how it works
Mochi is currently crowdfunding on Kickstarter where you can back the project, with kits scheduled to arrive before Christmas.