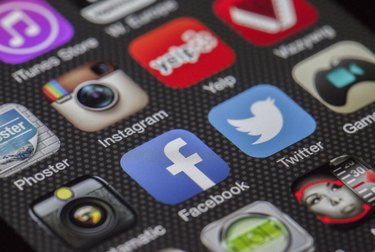 Companies have been price gouging hand sanitizer, soap, medical face masks, and other items people need to protect themselves and their families against the novel coronavirus that causes the disease COVID-19.
The Centers for Disease Control and Prevention (CDC) recommends using hand sanitizer with at least 60% alcohol when you aren't able to wash your hands. The U.S. Surgeon General and the World Health Organization (WHO) are begging the public not to buy face masks, as there's now a shortage of them, and they are needed for healthcare workers caring for infected patients.
The lack of available face masks has led to major price hikes, and Facebook is doing its part to make sure companies don't profit off the worldwide health crisis—at least, not on its platform.
"We're banning ads and commerce listings selling medical face masks on Instagram and Facebook. Supplies are short, prices are up, and we're against people exploiting this public health emergency," Adam Mosseri, head of Instagram, wrote on Twitter.
Rob Leathern, director of product management at Facebook, tweeted the same message, but added that Facebook anticipates "profiteers will evolve their approach as we enforce on these ads." They ask users to flag any such ads if they pop up.