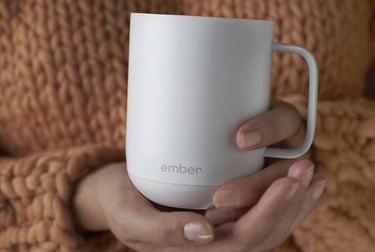 Well, here we are. It's almost winter and we're still navigating our way through a global health crisis that isn't getting any better. If you plan on quarantining at home during the frigid winter months, you might as well get yourself some fun tech that'll make pandemic life a little better.
We've rounded up some essential tech to get you through a quarantine winter. Check out the list: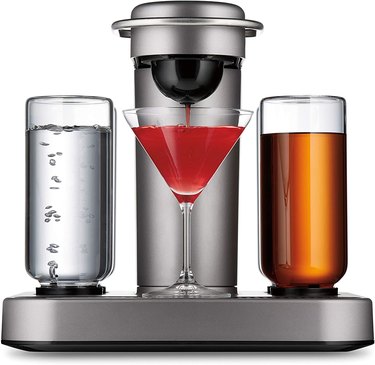 Let's get right to the important stuff: cocktails. The Bartesian is an intelligent machine that makes the craft cocktails of your dreams. It's seriously like having a bartender in your home. You supply the alcohol (whiskey, vodka, tequila, and rum), which is stored in one of four canisters. Then add a Bartesian cocktail capsule (martini, margarita, old fashioned, rum breeze, sex on the beach, cosmopolitan, etc.) and your beverage makes itself. It's like a Nespresso, but for cocktails.
Why clean your floors when a robot will do it for you? The iRobot Roomba 675 connects to WiFi and Alexa, so you can schedule a floor cleaning without leaving the couch. This model has over 15,000 5-star reviews on Amazon, because it actually works.
Just because it's cold outside doesn't mean it has to be cold inside. Get yourself a portable heater to stay cozy and warm all winter long. The Atomi Smart Portable Heater connects to WiFi, so you can turn it on while you're still in bed, watching a movie, outside playing in the snow, on the toilet—wherever.
If you have yet to experience the magic of Instant Pot, a quarantine winter is the perfect time. This 9-in-1 electric pressure cooker can steam, slow cook, sauté, sterilize, etc., all while you're doing literally anything else. Put the ingredients in the pot, choose the necessary settings, set the timer, and let it do the work for you.
Want to listen to music? Ask Alexa. Need to set a timer? Alexa can do it. Want to hear some jokes? Alexa has lots. Want to check the weather? Alexa can tell you.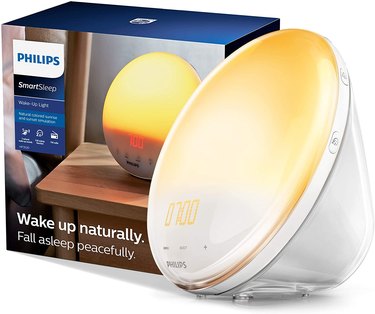 Daylight Savings makes everything harder... and darker in the winter. If you need some help getting up in the morning, the Philips SmartSleep Alarm Clock can help. It features sunrise and sunset simulation, natural sounds, FM radio, reading lamp, and an alarm.
The Ember temperature controlled smart mug will change your coffee-loving life. The mug connects to an app, giving you control over the temperature. So, no more reheating your coffee every 20 minutes. Ember keeps it the same temperature until you're done.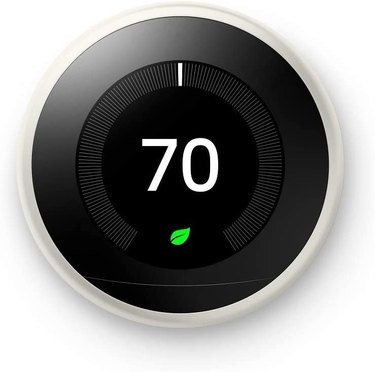 Control the thermostat in your home from your phone. If you're hot or cold in the middle of the night, no need to get out of bed. Just grab your phone and make the adjustments. It also works with Alexa, which makes temperature control even more convenient.
Bowflex VeloCore Bike - $1,699+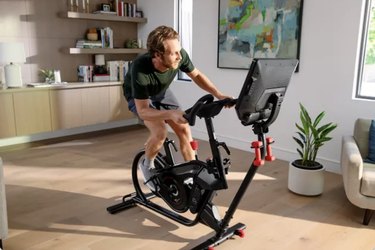 The Bowflex VeloCore indoor bike has everything Peloton offers and more, minus the Peloton classes. It has leaning technology, which allows you to lean left and right to simulate a real outdoor ride, or you can keep things stationary. It comes with 3 pound weights and a TV screen so you can take Bowflex's classes, watch streaming services like Netflix and Hulu, or go on a simulated ride through actual streets throughout the world.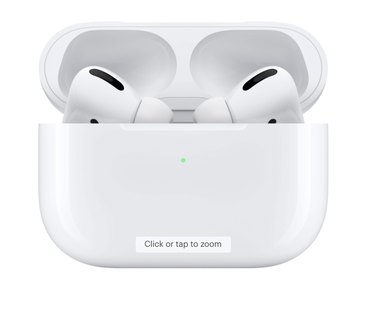 If you've been holding out on buying a pair of AirPods Pro, there's no better time to do it than when you're stuck at home with your entire family. AirPods Pro aren't just a convenient way to listen to music, Zoom calls, podcasts, etc., they also have noise canceling technology that does wonders for blocking out unwanted sounds, aka your entire family.