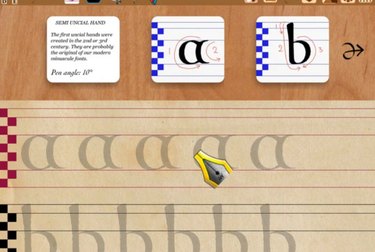 Calligraphy is an art form that can seem so daunting that you might think it isn't something you could ever learn. But as it turns out, calligraphy isn't just for people with annoyingly perfect handwriting skills—it's for anyone with a smartphone or tablet, at least one finger, and the will to learn.
There are several apps you can download that'll teach you calligraphy, but one in particular is best for beginners: Calligraphy Art.
Calligraphy Art offers tutorials in calligraphic writing that you can try directly on the app or on paper. The app teaches you the proper angles and thickness for each letter.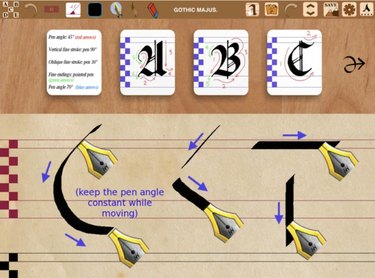 There are 16 ink pens and four brushes available to use. Choose from 24 preselected pen angles and nine pen sizes. You can zoom up to 2,000 percent so you can clearly see if you need to undo, redo, clear, or erase. Once complete, you can save you work to your photo gallery with or without a background.
The app has three sections: a main page for freehand calligraphy and creation; Wester alphabet exercises; and Chinese word exercises.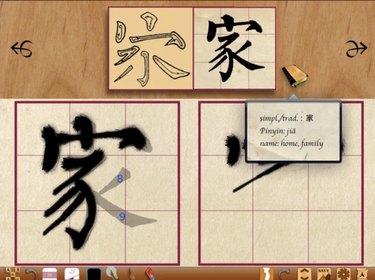 The cost is $2.99, with additional in-app purchase opportunities. But it's so worth the few dollars if calligraphy is something you've been wanting to learn.