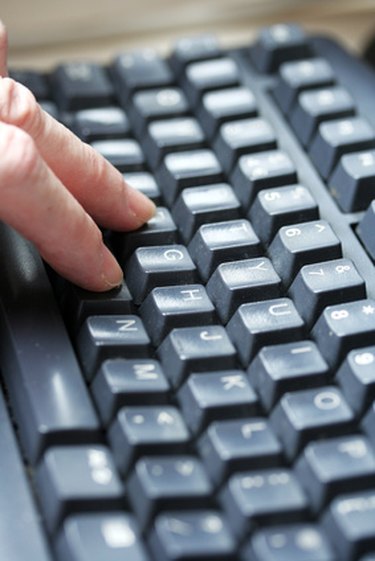 Converting text to curves in Corel Draw is handy if you are sending the file to a printer or coworker who may not have all the fonts that you used installed on her system. However, it can also be a huge inconvenience if you've converted the type and then realize you misspelled something. Once you convert text to curves (sometimes called outlines), it is no longer directly editable. Perhaps the most annoying aspect of converting an object to outlines is that short of using the "Undo" command, there's no way to return the object, in this case text, to its original state. There are a few tricks to avoid this headache, however.
Using the Undo Command
Step 1
If you've only recently converted the text to outlines, you may be able to undo your last several actions by going to "Edit>Undo" (or use the keyboard shortcut Ctrl Z) repeatedly. However, Corel Draw by default allows you to undo only your last 20 actions. To avoid this limitation in the future, you can change the number of actions you can undo.
Step 4
Enter the number of undo levels you want and click OK.
Step 5
Restart Corel Draw for the changes to take effect.
Save Two Versions of the File
Step 1
Select the type you need and go to "Arrange>Convert to Curves" (or use the keyboard shortcut Ctrl Q).
Step 2
Go to Save As and title the new file with "curves" or "outlines" on the end of the file name.
Step 3
Use the "curves" version of the file to send to the printer or to open on other computers, and keep the original file with the text intact in case you need to edit the text later.
Hide a Text Layer
Step 2
Create a new layer and paste the text there.
Step 3
Click the eye next to the layer with the copied text in the "Layers" palette. This will make the layer invisible.
Step 4
Select the original and still-visible text, and go to "Arrange>Convert to Curves" (Ctrl Q) to convert the text to outlines.
Step 5
Save your file. If you need to edit the text later, you can use the unconverted type in the hidden layer to make your changes.