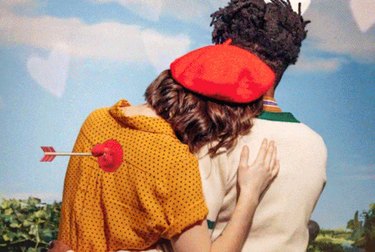 Social media platforms offer some cool filter and animation options, but if you want to take your Valentine's Day photos to the next level (aka impress your Valentine ​and​ your Instagram followers), Motionleap is an app worth checking out.
Motionleap lets you create moving photos, magically bringing still photos to life through animation. You can choose any part of a photo to animate by using the easy-to-use and precise animation tools, which let you add elements and overlays and adjust the speed, among other things.
The app can be used for any photo, but since Valentine's Day is coming up, you can use the tools to add arrows, hearts, and Valentine's Day themed overlays, and you can even use the Beatloops feature to add romantic acoustic music over your moving image.
Cool features include water animation; sky replacement technology, which allows you to replace the sky with a colorful sunset or animated clouds; and hypnotic geometric motion, a tool that lets you add movement to buildings.
The app also offers some fun and unique Zoom backgrounds. You can download Motionleap free for iOS and Android, with the option for in-app purchases.