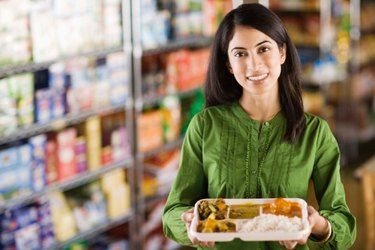 An irregular crop can be useful for cropping people or objects out of a photograph. It often is the first step in combining two or more images or making a photo collage. Cropping an image to an irregular shape is just as easy as making a square or rectangular crop. The method does not use Photoshop's Crop Tool, which can make only rectangular crops, but instead produces a crop based on a user-defined selection.
Step 1
Open the image file in your image editor. This can be done by double-clicking the file directly or selecting "Open File" from the File menu and navigating to the file.
Step 2
Double-click on the background layer in the Layers Palette and rename the layer. This will make the layer editable.
Step 3
Use the Lasso Tool to outline the irregular shape that you wish to crop. To do this, select the Lasso Tool from the Tool Palette, then hold down the left mouse button while you create the shape. Release the mouse button to complete the shape.
Step 4
Open the Image menu and select the "Crop" option. This will crop the image to the selection you made.