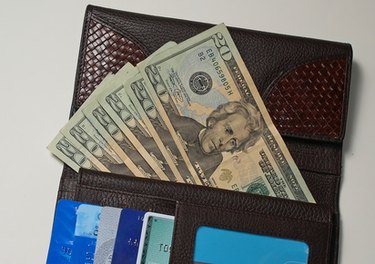 Both customers and online business prefer secure payment methods such as credit cards and online payment services. There are online services that offer cash financing for online purchases but these services are difficult to verify, unregulated and rarely used.
Online consumers may prefer cash for a number of reasons. Cash payments protect the identity of a consumer and ensure that a purchase remains untraceable. In order for cash to be used for online purchases, it must be converted into some type of secure payment method.
Step 1
Go to a store and purchase a credit card gift card with cash. American Express, Visa, MasterCard and a number of banks offer credit card gift cards of amounts ranging from $25 to $3,000.
Step 2
Activate the gift card by following the directions on the back. Most cards have a toll-free number to call. Enter the gift card's PIN on the phone. Endorse the card by signing the back.
Step 3
Purchase goods online using the credit card gift card as if it were a credit card.