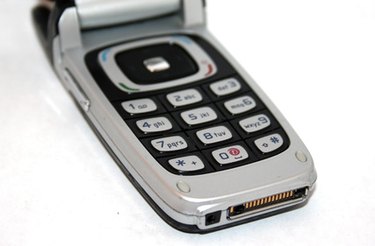 Activating a Fido SIM card is a simple and easy process that can be done online, by telephone or at a Fido retail outlet. All you need is your SIM card (also called a SMART card) and ID number. Once Fido has activated your SIM card, install it in your phone and your cell phone should be fully operational.
Removing the SIM card
Step 1
Remove the SIM card from your cell phone by taking off the back cover and pulling the SIM card from its slot. Different phones have different designs, but removing the back cover and locating the SIM card is usually intuitive. Refer to your phone's instruction manual if you have any problems.
Step 2
Locate the ID number of the SIM/SMART card. This 20-digit number is located on the back of the SIM card, usually at the bottom. You will need to give this number to Fido in order to activate the card.
You will also need to give Fido the IMEI number of your telephone. You can find this number in the instruction booklet of your phone or by dialing *#06# on your phone, after which the IMEI number will appear on the screen.
Step 3
Enter the ID and IMEI numbers into the spaces provided in the form on Fido's website, or call Fido and give the numbers to an agent. Activation usually takes a few minutes, but can take up to three hours. If your card is not activated after three hours, contact Fido.