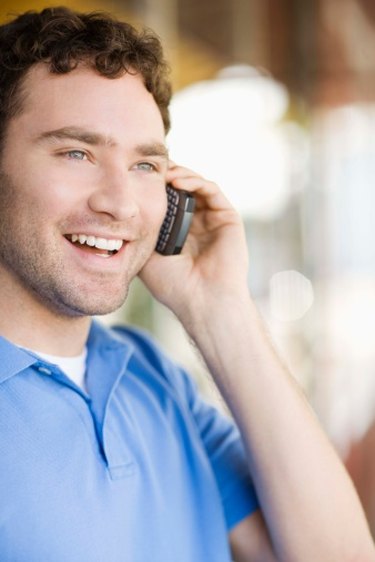 MetroPCS is a prepaid cell phone company offering unlimited use of the services for a flat monthly fee. Unlimited services include calls, Internet access and text messaging, starting at a $40 monthly rate. There are also "By the Minute" services and "By the Week" services available. Users can start a new line of service with used MetroPCS phones that have previously been disconnected from the network, which is known as a reactivation.
Step 1
Remove the back cover and battery from the cell phone. There is a sticker on the back of the phone that contains the serial number, model number and other pertinent information about the phone.
Step 2
Locate the MEID, ESN or DEC number on the sticker. The number will be 11 or 18 digits long with no letters. For 4G phones, you will need the IMEI number as well.
Step 3
Call customer service at 1-888-8Metro8 from a different phone, or visit the MetroPCS website and click "Activate."
Step 4
Provide the customer service agent with your full name, address and security information to set up an account. The customer service agent will then ask for the numbers from the back of the phone. She will enter them onto the account and assign a phone number to the phone and instruct you on how to program the phone to make it ready for use.
Step 5
Enter the requested numbers into the activation screen on the website. Enter your user information. An account will be created and you will be instructed to place the battery back in the phone. The phone will be automatically programmed. Follow all on-screen instructions carefully to complete the setup.
Step 6
Pay the first month's service, first week of service or add funds to your account with the By the Minute card. If no money is added to the account, an automatic temporary suspension will be placed on the account until the bill is paid.