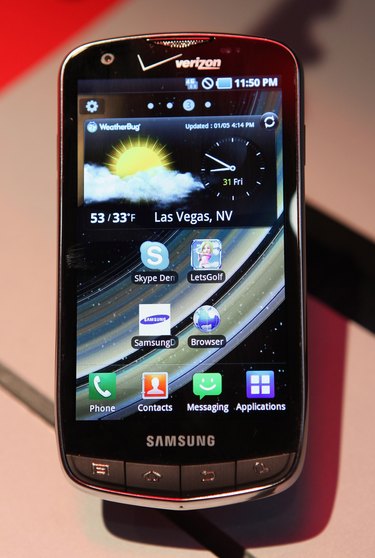 To gain access to your Samsung phone's battery, you must take the back off of the device. Depending on your mobile carrier, the SIM card may also be located under the battery cover. Information such as the phone's electronic serial number and model number are also located by taking the back off the phone. Depending on the model of your Samsung phone, the steps may vary slightly.
Step 1
Press and hold the "Power" button on your Samsung until the phone shuts off.
Step 2
Turn the phone over and press the battery release button. The button is located either at the center of the phone or the bottom.
Step 3
Lift or slide off the back of the Samsung phone.