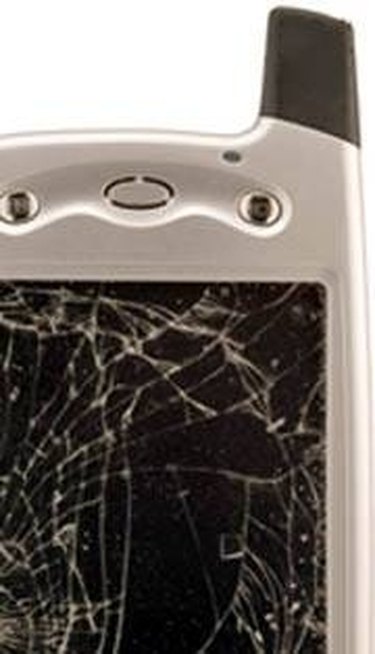 Cell phones always seem to find new ways of getting broken, and the screens are usually the most susceptible to physical damage. Whether the phone was dropped, stepped on or just simply stopped working, it is possible to replace the cracked or defective screen with a new one. Replacing the LCD screen on a cell phone is a complicated process because of the size of the parts, but it can be done at home as long as you have the necessary tools.
Step 1
Power off your cell phone completely by holding down the power button for four or five seconds. Turn the phone over and remove the back plate. Slide your fingernail underneath the battery and pop the battery out of the phone.
Step 2
Locate the SIM card if your mobile phone is a GSM style phone. Pull back the metal covering over the SIM card and then remove the card. Set it aside.
Step 3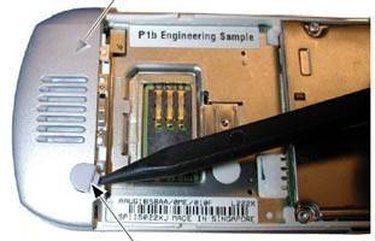 Find the plastic RF grommet at the bottom of the phone near where the battery was located. Grab the grommet with a pair of tweezers and remove it from the phone.
Step 4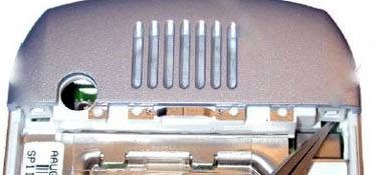 Insert the tweezers into the hole on the side of the phone opposite from where the RF grommet was located. Use the tweezers to pull up on the latch inside the hole to unlock the bottom plastic antenna cover. Lift the cover off of the phone and set it aside.
Step 5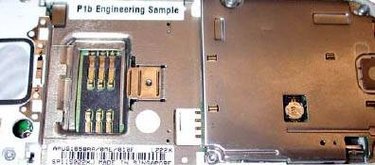 Pull out the screws along the edges of the phone using the Torx screwdriver. Take the metal plate off of the phone.
Step 6
Flip the phone over so that you can see the LCD screen. Slide the edge of a flat head screwdriver in between the seam of the plastic cover on the bottom of the phone. Wiggle the screwdriver up and down gently to unlock the catch underneath the plastic cover. Lift the entire plastic cover up and then off the phone.
Step 7
Find the latch on the side of the LCD screen and unlock it with the tweezers. Pull the screen slightly off of the phone and then disconnect the cable running from the screen to the phone. Lay the replacement screen back into the phone and attach the cable.
Step 8
Set the plastic cover back onto the phone and then flip it back over. Re-attach the metal plate and put the screws back in. Push the RF grommet back into place and then place the SIM card and battery back in the phone. Put the plastic cover on the back off the phone and then power it on to ensure the screen is working correctly.