Fingerhut is a shop at home company that sells a wide variety of products both on the Internet and via catalog. Fingerhut is known for affordable buying as they offer financing on all of their products. Customers that want to shop Fingerhut by catalog can request that a Fingerhut catalog be mailed to them on the Fingerhut website. Once you start receiving Fingerhut catalogs you will get them regularly in the mail at no additional cost.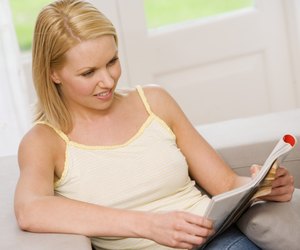 credit: BananaStock/BananaStock/Getty Images
Step
Open a web browser on your computer. Go to the Fingerhut website .
Step
Scroll to the bottom of the page. Click on "Request a Catalog."
Step
Click on "Order a Fingerhut Catalog" to request a catalog by mail. This will add it to your shopping cart.
Step
Click on "Checkout Now" to process the request. As of December 2009, there is a $2.00 fee for the general merchandise catalog and $4.00 for the holiday catalog.
Step
Enter in your address information and payment information. Submit the order and wait for the catalog to arrive.