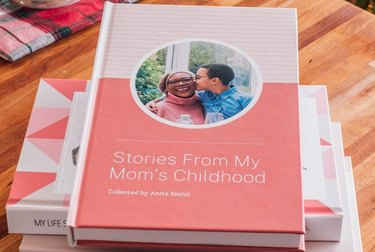 Wouldn't it be incredible if your parents or grandparents could write a book, detailing stories from throughout their life? Well, they can. And it's actually simple.
StoryWorth is an online service that gathers your loved one's life stories, memories, and advice and assembles them in a beautifully bound book. It's a way for people to preserve pieces of themselves for their children, grandchildren, and generations to come who won't have the chance to know them.
Once a week, StoryWorth emails one question to your parent (or whoever... you can even make a book about yourself if you want), and they simply reply to the question, which is then emailed to you when they're done. They can write a short response or a long one, and they can include photos or not. It's their story, and how they want to tell it is completely up to them.
StoryWorth has a whole bunch of interesting and meaningful questions you can select, and you can also come up with your own. At the end of the year, their stories are bound into a keepsake book, and you both can rest a little easier knowing that their life won't soon be forgotten.
Here's a little more on how it works:
The cost is $99 for one book, plus an additional fee for more copies.