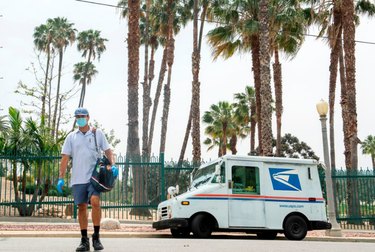 There are three ways to set up a USPS hold. So, whether you're heading out on a weekend getaway or a long vacation, you can stop your mail and packages from piling up in your mailbox.
You can put a temporary hold on your mail online, over the phone, or in person. There a few guidelines to submitting a hold mail request:
A Hold Mail request must be for a minimum of three days.
It can be made up to 30 days in advance or early as the next scheduled delivery day.
It can't exceed 30 days. If you need to hold mail for longer than 30 days, you'll need to sign up for a USPS forward mail service.
How to set up a Hold Mail request online
Go to USPS and sign into your account. If you don't have an account, you'll need to create one.
Check if USPS Hold Mail is available for your address. Type in your information and click Check Availability.
Once confirmed, fill in the dates and submit your request. Any request placed to hold your mail before 12 a.m. PT can begin on the same postal business day Monday to Saturday.
How to set up a Hold Mail request over the phone
You can place your mail on hold at least one business day in advance by calling 1-800-ASK-USPS (1-800-275-8777).
How to set up a Hold Mail request at the post office
You can request a Hold Mail service by going into your local post office and filling out the proper form. This will need to be done at least one business day in advance. Make sure you get a confirmation number for verification.