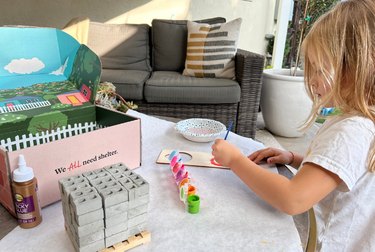 Alltruists is a subscription box that teaches kids about empathy through thoughtfully-designed volunteer projects. The projects can be done from the comfort of home while offering real-life awareness of important issues in the world.
The company's eco-friendly boxes range from social to environmental, including why some people experience homelessness, the urgency in protecting bees, and how to support a refugee child. Each project includes conversation guides for parents, empathy-building activities, creative projects, and a donation experience to non profit organizations that kids can take real action on.
I checked out the Fight Homelessness box with my 4-year-old daughter, and it was truly an eye opening experience for both of us. The materials in the box helped me thoroughly explain homelessness in a deeply compassionate and factual way that she could understand. The art projects were a hands-on way for her to grasp the importance of empathy.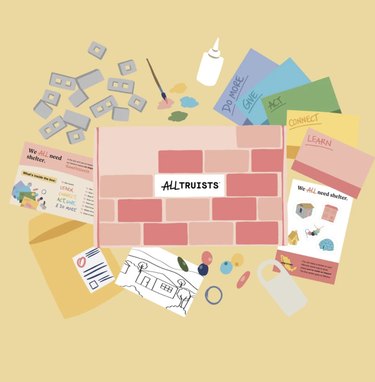 You can sign up for a monthly subscription or purchase any past monthly kit. The price is $55 a box, or you can save a few dollars per box by signing up for a three, six, or 12 box subscription.