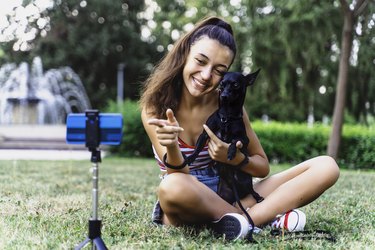 YouTube is finally letting users choose their handle, which is a nice change from previously only allowing creators with over 100 followers to choose an @ name. Everyone else had to use a URL like ‌youtube.com/user/your.handle‌.
The invitation to change your handle is coming via email, or if you're a creator, you can view it in YouTube Studio. The emails are already rolling out, and YouTube says everyone will be able to choose their handle within the next few weeks. If you already have a personalized URL, YouTube is reserving your handle for you, in which case you're all set once you confirm it. If you prefer to switch your handle to something else, you can change it to one that isn't already taken.
The process to switch or confirm your handle is easy. Once you receive the email invitation, tap the Choose your Handle button at the bottom of the email. From there, YouTube will show you what your reserved handle is. You can tap the button to change your handle or confirm that you're happy with the one you have.
In the email invitation, YouTube notes that your handle will be how people mention you in comments, community posts, and more.
Here's more info on handles: