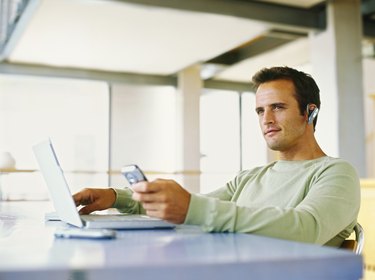 Technology is ever-increasing, making a new cell phone seem quite attractive. If you are a Cricket subscriber, changing your cell phone is simple and hassle free. Once you have purchased your new cell phone, you may activate it at home or at a retailer.
Step 1
Compare compatible cell phones for Cricket Wireless service by visiting the company website. Before choosing a phone, list the features you want, including Internet browsing, streaming video and text messaging.
Step 2
Purchase the new cell phone through Cricket or a third party, such as eBay or a friend. You may save a lot of money buying from a third party, but verify that the cell phone is not "stolen" and that it's compatible with Cricket Wireless. Request the serial numbers and call Cricket before purchasing the phone.
Step 3
Have the retailer activate the phone at the time of purchase. If you purchased it from a third party, you can still visit a local retailer to activate the phone. Or you can activate the phone at home through a variety of methods. If you are simply switching phones for your Cricket account, just switch out the SIM cards. According to Tech-FAQ, a SIM card is comparable to an external hard drive and can easily be used on other SIM card-equipped phones for immediate activation You can also use online activation through the Cricket website. Have your new phone handy as you will need the serial number to complete the activation process.