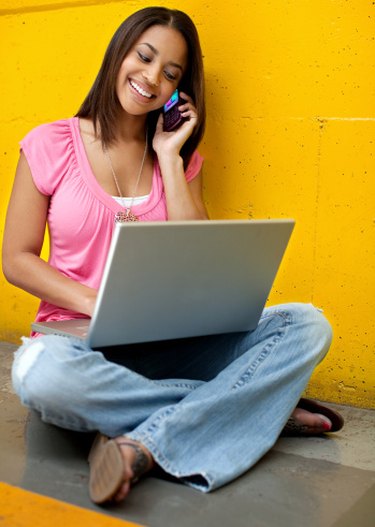 When you want to upgrade your current mobile phone or you need to replace the device altogether, you can easily changed the phone on your U.S. Cellular account. U.S. Cellular is a mobile phone provider based in Chicago that offers CDMA (Code Division Multiple Access) mobile phones. U.S. Cellular customers can change their phone to another CDMA U.S. Cellular capable device over the phone with a representative with ease.
Step 1
Visit U.S. Cellular's website and locate the phone that that you want to change to by clicking the "Phones & More" tab. Write down the name and price of the phone.
Step 2
Contact U.S. Cellular's customer service department at 888-289-8722. Follow the prompts to speak with a representative.
Step 3
Verify your account and inform the representative that you would like to change phones.
Step 4
Provide the representative with the name and price of the phone that you want to change to from the U.S. Cellular website or the ESN number of an existing mobile phone. You can find the ESN number by removing the battery from the mobile phone and locating the number on the sticker inside the battery compartment.
Step 5
Wait for the representative to update your account information. If a balance is due, you will be required pay the balance over the phone with the representative.
Step 6
Wait for the phone to arrive in the mail and follow the instructions to activate the device.