The number of cell phone users who are selecting a prepaid service is growing. While most people find having access to a cell phone convenient, not everyone needs the stress of a monthly bill. TracFone is a well-known prepaid cellular company, and phones are sold at many department stores throughout the country, including Walmart. When you first register a TracFone, you associate a name, email address and nickname with each phone number. It's possible to change this information after a phone is registered. Begin this process by navigating to the main TracFone website.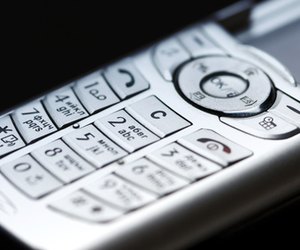 Step
Click the "Sign In to My Account" option on the TracFone homepage.
Step
Enter your email address or TracFone user name in the field labeled "User ID/Email."
Step
Enter your password in the field labeled "Password."
Step
Click the "Sign In" button.
Step
Select the "Update Personal Profile" option on the left-hand side of the account summary page.
Step
Add the first and last name that you would like to associate with your TracFone telephone number.
Step
Click the "Save" button at the bottom of the page.