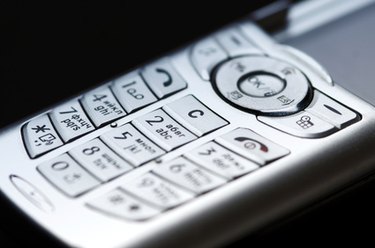 The number of cell phone users who are selecting a prepaid service is growing. While most people find having access to a cell phone convenient, not everyone needs the stress of a monthly bill. TracFone is a well-known prepaid cellular company, and phones are sold at many department stores throughout the country, including Walmart. When you first register a TracFone, you associate a name, email address and nickname with each phone number. It's possible to change this information after a phone is registered. Begin this process by navigating to the main TracFone website.
Step 1
Click the "Sign In to My Account" option on the TracFone homepage.
Step 2
Enter your email address or TracFone user name in the field labeled "User ID/Email."
Step 3
Enter your password in the field labeled "Password."
Step 4
Click the "Sign In" button.
Step 5
Select the "Update Personal Profile" option on the left-hand side of the account summary page.
Step 6
Add the first and last name that you would like to associate with your TracFone telephone number.
Step 7
Click the "Save" button at the bottom of the page.