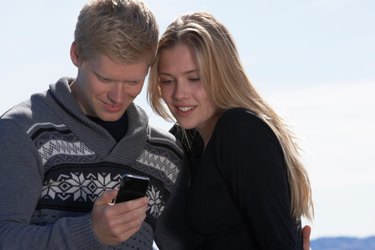 According to its website, Tracfone acts as the biggest provider of no-contract cell phone service in the U.S. If you do business with Tracfone, you comprise a part of its broad customer base, which amounts to over 200 million customers. If you desire to transfer the minutes you have from one Tracfone to another, you can easily do so via the Internet.
Step 1
Click your computer mouse on the "Activate Phone, Add or Buy Air Time" option via the Tracfone Web page. (See Resources.)
Step 2
Go to "Activate/Reactivate Phone" on the upper portion of the site, and then click this link.
Step 3
"Activate TracFone with a number transferred from another TracFone."
Step 4
Click the particular cell phone you own right now. Then, click "Submit."
Step 5
Log on to your Tracfone account. Verify the correctness of the details you just entered and push the "Submit" option once more on your online-based account.