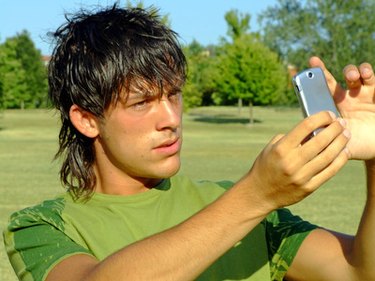 Instead of keeping your Tracfone photos to yourself you can share them with family and friends via your Tracfone messaging feature. This type of message is referred to as MMS (Multimedia Messaging Service). Be advised that sending a MMS on the Tracfone can quickly reduce your units. According to Tracfone's Terms & Conditions of Service, there is a 1.0 unit charge for each MMS that you send. In addition to that charge 0.5 units are deducted for each minute it takes to send your MMS.
Step 1
Open the Tracfone "Menu" application.
Step 2
Select the "Messaging" application from the menu.
Step 3
Select the option to create an "MMS" message.
Step 4
Select the "Insert" option from the menu. Select "Pictures."
Step 5
Scroll through the pictures on your Tracfone to select the picture you want to send to the email account.
Step 6
Type the recipient's email address in the "To" section of the MMS message.
Step 7
Select "Send" to send the MMS message.