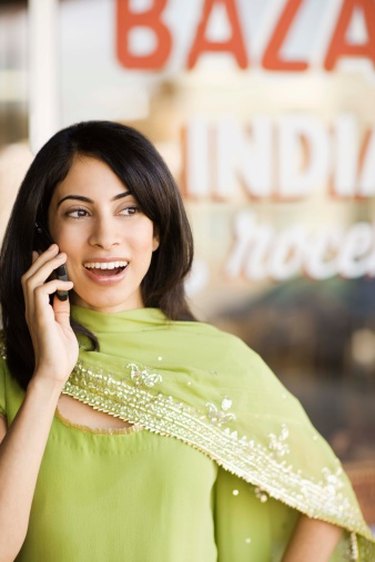 Tracfone gives you an option that allows you to keep in touch with friends and family members overseas. It offers an international plan along with its domestic calling plan. With the international plan, you can call or message loved ones in more than 60 countries without incurring additional charges. It is important for you to sign up for this plan before you send international texts from your phone.
Step 1
Purchase Tracfone international time cards online or at a participating store. Pay with a credit card, debit card or cash.
Step 2
Load minutes to your international card. Press "MENU" and "Prepaid" on your cellphone. Scroll down to the option to add airtime. Enter your phone's PIN number and choose the minutes you want to load.
Step 3
Navigate to the Tracfone website. Sign up for the international plan. Enter your phone number, serial number and the number on the back of your international card. You will receive notification that you signed up for the international plan.
Step 4
Press "MENU" and "Messaging" on your cellphone. Select "New Message."
Step 5
Enter "011" into your phone, followed by the country code and the person's 10-digit mobile number. Enter your message and press "SEND."