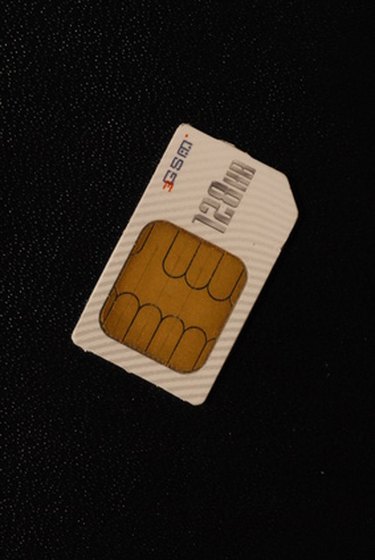 Adding minutes to a TracFone online lets you top-off your prepaid cell phone without having to go through the phone-based process that is normally required. Adding minutes to your phone via the TracFone website also lets you enroll in a recurring monthly plan, which ensures that your service is never interrupted. Airtime purchases made online can be paid for with a credit or debit card, and the minute packages and service plans available are the same as those offered in stores.
Step 1
Load the TracFone homepage at tracfone.com
Step 2
Click the "Activate Phone, Buy or Add Airtime" button, located on the right side of the page.
Step 3
Highlight the "Buy Airtime" menu located along the top of the page, and click "Buy Airtime Online."
Step 4
Select the amount of time that you want to add to your TracFone on the Buy Airtime page. Enter "1" as the quantity next to the amount of time you want to add to your TracFone.
Step 5
Enter a promotional code, if you have one, in the field at the bottom of the page. When available, promotional codes offer increased service lengths and bonus minutes for online purchases.
Step 6
Type your ten-digit TracFone phone number in the "TracFone Telephone Number" field. If your phone does not have active service and, therefore, does not have a phone number, enter the serial number located beneath the battery on your TracFone.
Step 8
Provide the billing information for your desired payment method. Once entered, click "Continue" to finalize the transaction and have the time added to your TracFone account.